GRAIN TRANSPORTATION, TRANSPORTATION AND HARVESTING OF CROPS
AGROCARGO IS A LEADER IN THE FIELD OF AGRICULTURAL TRANSPORTATION
The AGROCARGO fleet consists of combine harvesters and grain carriers with trailers
Transportation throughout Russia

International shipping

Maximum biosecurity
AGROCARGO
- provides services for harvesting from fields and transporting grain and leguminous crops (winter wheat, spring wheat, rye, oats, barley, peas, lentils, etc.) using advanced combines and grain carriers.
Main services:
Sowing works (seeders, planting machines)

Harvesting from fields using combine harvesters, tractors, mowers

Export of grain and legumes from the fields by grain carriers, dump trucks

Grain transportation to elevators, terminals, warehouses

Grain delivery to factories, plants, agricultural holdings

Transportation of grain crops to the customer's address
Our company maintains the entire fleet of grain carriers and combines in good condition
Harvesting wheat and other grain crops is the basis of agriculture. The AGROCARGO company is 100% suitable for the harvesting process and is ready to start the responsible mission of harvesting and transporting grain crops at any time.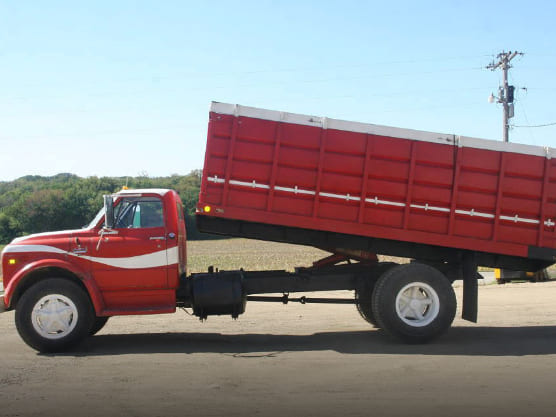 Grain carriers
Different configuration of grain trailers
High-quality grades of steel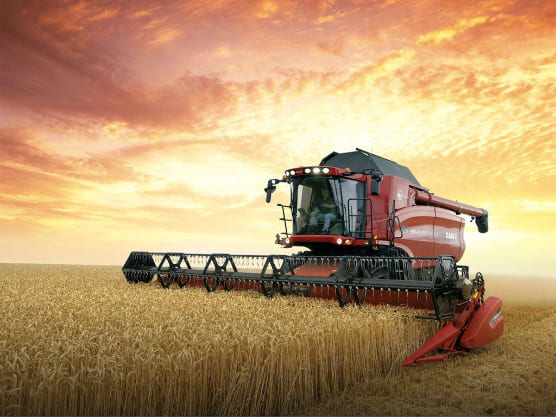 Combines
Harvesting using laser marking and GPS navigation
On-the-go grain unloading
Harvesters with a capture line from 7 to 12 meters
Grain separation system with 3D function and drum rotation adjustment
Visual control of the mass for finish grinding from the cabin
Electrical adjustment of sieves
The volume of grain bunkers is from 7 to 11 tons
Your advantages of working with AGROCARGO:
Speed and Quality

Maximum efficiency of field reaping. We reap up to every centimeter of the field, each spikelet and collect more than the rest.

Grain transportation is carried out in accordance with all established norms and rules. AGROCARGO vehicles are equipped with modern GPS monitoring systems.

Due to this fact, every customer can call us at any time and find out about the location of the cargo or its condition.

Loading in the fields

Loading from combine harvesters into grain carriers directly from the field. Why save and lose money when we can do everything at the first stage with a high-class team.

Good condition of vehicles

Always technically sound harvesters and grain carriers, prompt troubleshooting right on the spot. Own delivery of spare parts and craftsmen.
We are members of the ATS Charter and the AIC Charter

The Charter's mission
Restoration of fair competition in the entire market of freight transportation by road, formation of an intolerant attitude towards companies that violate tax, administrative and industry legislation of the Russian Federation

The Charter's mission
Restoration of fair competition in the entire agricultural market and the formation of an intolerant attitude towards companies that violate the tax legislation of the Russian Federation